Leah Hennel/COC
Jennifer Abel fell in love with diving when she saw her brother Andy jump on a springboard: "I told mom I wanted to do the same thing."
For the four-time Olympian and two-time medalist, it all started in the neighborhood pool of Laval.
His parents, Sylvie Danis and Jacques-André Abel, firmly believe that swimming is an important skill for young children. Jennifer was already taking artistic swimming lessons (then "synchronized swimming") when her brother's diving changed her life.
"I am fascinated by everything related to diving. It is a discipline that requires strength and flexibility in all muscles. I love the adrenaline rush and the feeling of flying. »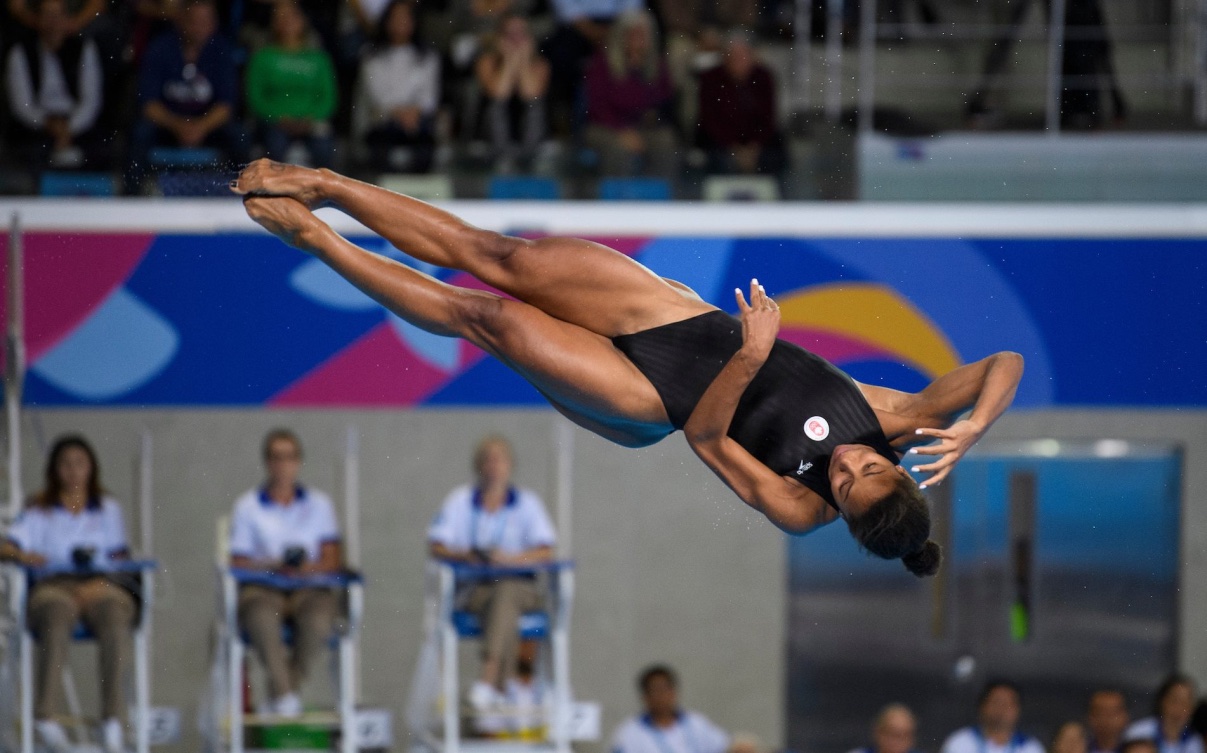 Unwavering family support
Jennifer's enthusiasm is obvious, but there is one drawback: her parents know nothing about diving. However, they decided to accompany him on this adventure. Instead of helping him with the technical details, they focused on the psychological aspect of the game.
"Before creating a difficult person, my mother advised me to think of my favorite cartoon character: Mickey Mouse. She told me to imagine her in the same swimsuit as me, with the same movements. Visualization helps me relax. »
Jennifer also recalls a time when her father's unconditional support helped her overcome her fear of a long dive.
"During one competition, my head came so close to the platform that I felt my hair flip off it," Jennifer recalled. Completely shaken by the experience, he was afraid to participate in training the next day, but his father accompanied him, watching his new test from the seats. "I still remember how encouraging it was to know that he was there for me no matter what. I felt really supported, and even safe. »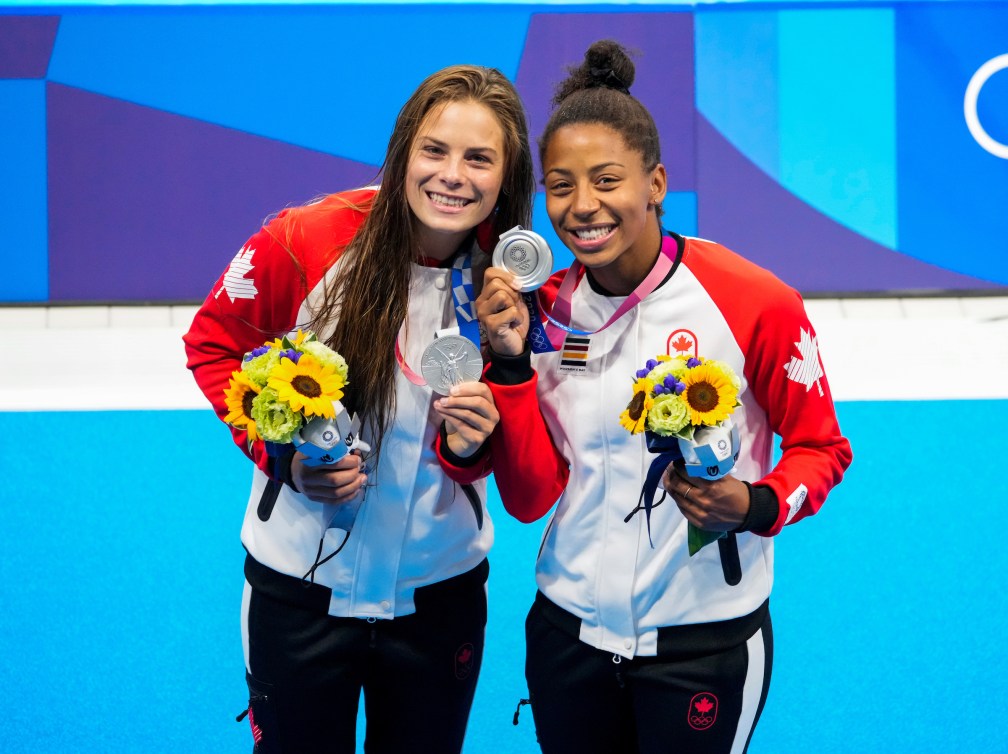 When Jennifer's brother gave up diving for baseball, the family's schedule got busier. His parents spent their time running between the pool and the field, but they always managed. "The best advice I can give to parents of athletes – in all disciplines – is to offer unconditional support every day. »
You can help your children in many ways, by being their coach, mentor, driver, agent, photographer, or their most loyal supporter. It is the unfailing support that helps them face the bad days. "We all want to give our best, but sometimes that's not possible. During these times, remind your children that play should bring them joy. The most important thing is that they do their best and have fun. »
Parental goals
After retiring, the 30-year-old ex-athlete took on a new role, that of mother. In May, Jennifer and her fiance David Lemieux welcomed little Xander, whom they plan to expose to various sports and activities.
"Of course, our son will play sports, but we will let him choose his own path," Jennifer said. We especially don't want to be pressured because his father is a world champion boxer and his mother is an Olympic medalist in diving. I want him to be able to play outside and touch everything before choosing his path. »
And if Xander doesn't share his mom's love for diving, that's okay: "When he's doing what he likes, he's more motivated. »
This article was written for Active for Life, a Canadian not-for-profit social initiative created to help parents give their children a good start by developing physical literacy in their homes. The Canadian Olympic Committee has supported Active for Life since 2012. You can find many articles featuring Team Canada athletes on the Active for Life website, including Patrick Chan, Mélodie Daoust, Carol Huynh, Mark Nichols, Mirela Rahneva and Neville Wright where they share their advice for parents about children's sports participation.
Advice for parents
Do you want to help your child find their passion? Keep an open mind: most will naturally gravitate to a game that matches their personality. Here are some ideas to touch them all:
Pleasures are different. Sign your child up for a multi-sport summer camp so they can try different activities and have access to the necessary equipment.
Except. In the summer, try cutting back on screen time in favor of unstructured outdoor activities. Who knows, your child may even invent a new sport!
You are included. Encourage your child to participate in intramural competitions, sports teams and clubs.
Find athletic role models among peers. Meet up with a friend, neighbor or cousin to practice their favorite sport.
Off the beaten path. Traditional sports such as hockey and soccer will delight some children, but yours may be satisfied with a less traditional discipline or an individual sport.
Listen to the Olympics together. If your child is interested in one of the Olympic disciplines, try practicing an adapted version at the park or in your backyard. Try to see if your local club offers free trial sessions.
In any case, if like Jennifer, your child tugs at your arm saying, "I want to try this", do your best to listen and support him. This could be the start of an amazing adventure.