Summer vacation is slowly coming to an end. Many families go on vacation with a smile on their faces, but not everyone comes back happy. In the period after the holidays, there is an explosion in the number of couples therapy and divorces.
If you're staying at a campsite and need some fun, we've got a tip. Just wait for the arrival of a family with a buffalo. Sit back and wait, the show will start soon. The family might be from the Netherlands and you might be in the south of France, so they have a journey of at least a thousand kilometers behind them. First the children were released and they wanted only one thing: to jump in the pool. But their bathing suits are under the trunk, even in the trailer (a genius idea from Madam, sigh Sir). The children had to wait, while Mr. and Mrs. Close to the fence, because Madame wants shade. Apart from the fact that the land is slightly sloping, which is not supported by Mr. The argument is warranted.
Not to mention the conflicts that arose on the second and third days, because the gentleman laughed a little at the platinum blond neighbor when he was washing the dishes. The lambda campsite is a dream place for any anthropologist who wants to analyze the life relationship of the human species.
But that's not the only place. "Whether people go to a campsite or a boutique hotel, they have one thing in common: expectations are high," explains Rika Ponnet, human relations expert. June is a very busy month for many families, so everyone is tired and needs a vacation. People save money for this and look forward to spending time with their spouse and family. They dreamed of it: They would have fun in this vacation home, and while the kids played in the pool, they could read a book with a cocktail in hand. Unfortunately, the reality is often different.
Many people are already stressed about packing their bags, and the long journey by car or plane has not even started. On site, there is always something disappointing: the breakfast, the view or the softness of the mattresses. In addition, many people experience a feeling of decompression. They go from a very intense life to completely inactive. It sounds great, but it can also cause confusion, headaches and even withdrawal symptoms: they can't stop scrolling on their smartphone, out of habit.
This often leads to frustrations and arguments. I often hear couples tell me that they had a heated argument during the first week of vacation, usually over something trivial. Fortunately, they were able to return home quickly so they could still enjoy the end of the holidays.
On each other's heels
But it is not systematic. "In my office, September is a busy month," Ponnet said. Many couples sign up for relationship therapy after the big holidays. And the divorce statistics also confirm this trend. It is not unreasonable. Many swing couples start out by living together. They both work hard and support their families. That's why they don't spend much time together. On vacation, they are suddenly attached to each other 24 hours a day. This intimacy can be very revealing, because they know they have nothing to say to each other.
Ponnet also often sees the difficulties of newly reunited families. When they get together for the first time, things are usually difficult. Sensitivity, loyalty and family cultures that remain hidden in everyday life come out and confront each other.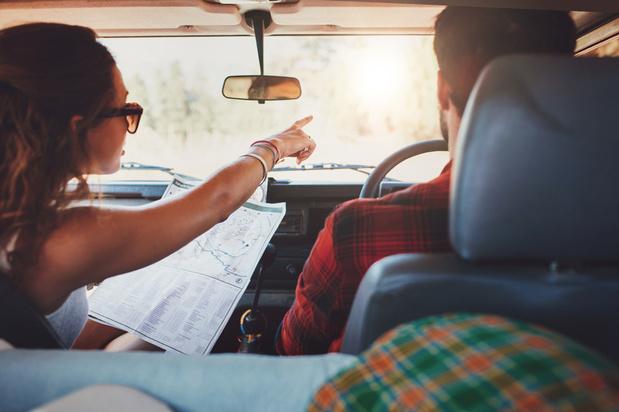 This will enable you to not even pack your bags. But Ponnet strongly advised against it. "Holidays are really important because it's a way to slow down and look at your life from a distance. One decides he wants to stop his career, the other wants to end his relationship. And that's fine: even it happens at one time or another. I often hear from couples who absolutely want to avoid it, for example by traveling often with other couples, or by filling the days with other activities. There's nothing wrong with that in itself. Except it's okay to check in every now and then to see if you're doing anything together or as a family. Because there's a real chance you'll see each other again also to each other and that this will actually strengthen the bond that unites you".