A horrific clause in his grandfather's will sentenced Prince Gustav of Sayn-Wittgenstein-Berleburg to eternal celibacy if he wanted to keep the castle for the heads of the family. Obligatory celibacy, only under the law. Prince Gustav, current head of the former princely family and nephew of Queen Margrethe II of Denmark, has lived with Carina Axelsson, her adopted partner in the Danish royal family, for 19 years. The couple will eventually get married.
Read also: Separation of Princess Nathalie and the Danish dressage team despite good results in international competitions
Prince Gustav of Sayn-Wittgenstein-Berleburg to marry Carina Axelsson
The Royal Danish Court confirmed the information in Billed Bladet magazine. Prince Gustav, 7th Prince of Sayn-Wittgenstein-Berlebourg, son of Princess Benedikte of Denmark, will marry his wife Carina Axelsson on June 4. Both 53 years old, the couple have been in love for 19 years .
Their love story is so strong that Queen Margrethe II invites Carina to family events and she is fully integrated with the Danish royal family, despite the absence of an official union that binds her to -naughter of the queen.
Princess Benedikte, younger sister of Queen Margrethe II of Denmark and older sister of Queen Anne-Marie of Greece, was the second of three daughters of King Frederick IX and Queen Ingrid, born Princess of Sweden. Princess Benedikte, 77, now works full-time for the Crown. In 1968 she married Prince Richard of Sayn-Wittgenstein-Berleburg, head of the ancient German princely family.
After her wedding, Princess Benedikte moved to Bad Berleburg Castle, her husband's stronghold, in North Rhine-Westphalia, Germany, where the couple raised their three children, a son and two daughters: Prince Gustav, Princess Alexandra and Princess Nathalie.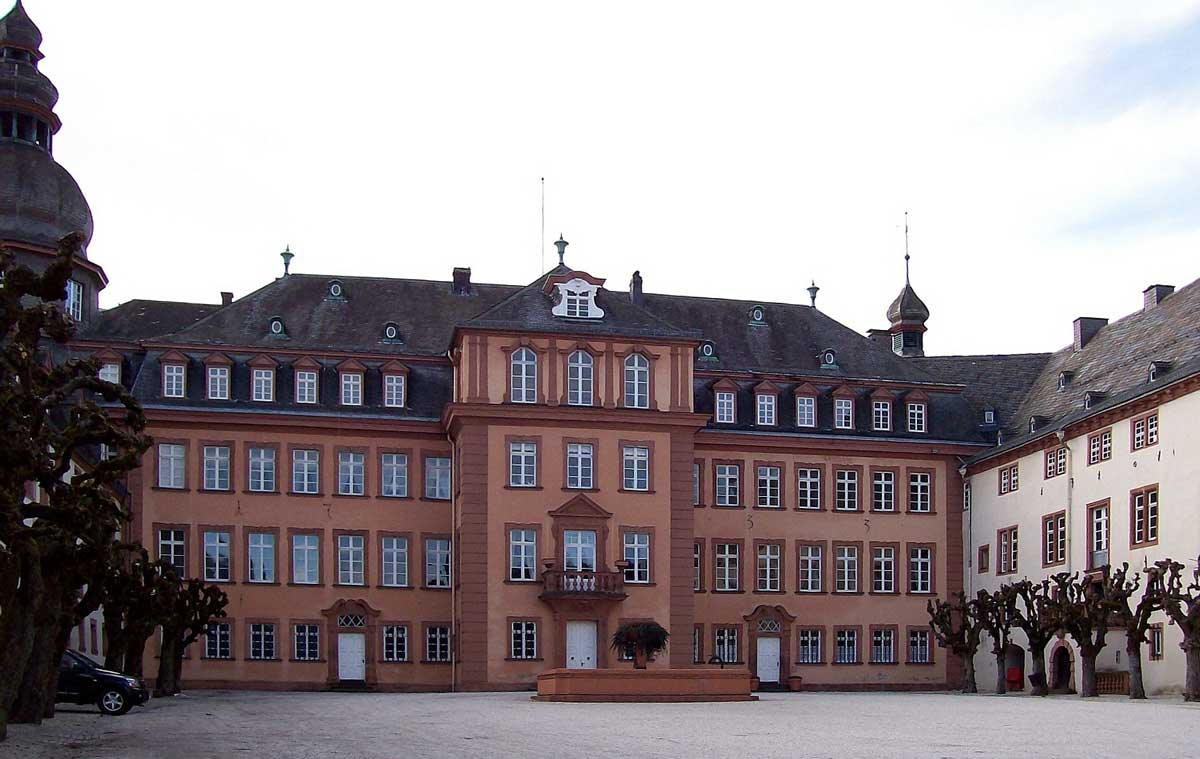 Also read: August de Sayn-Wittgenstein: prince of life as screen
End of his grandfather's discrimination clauses
One of the conditions given by King Frederick IX when Benedict married, was that his daughter educate her children in Denmark if she wanted them to appear in the order to succeed the Danish throne. Growing up in Germany, they don't appear in the order of succession, unlike their mother. Princess Benedikte is now 11th in line to the throne. According to some Danish constitutional scholars, Benedict's grandchildren may claim to be in the order of succession, the clause of King Frederick IX mentions only his daughter's children and not their own descendants. .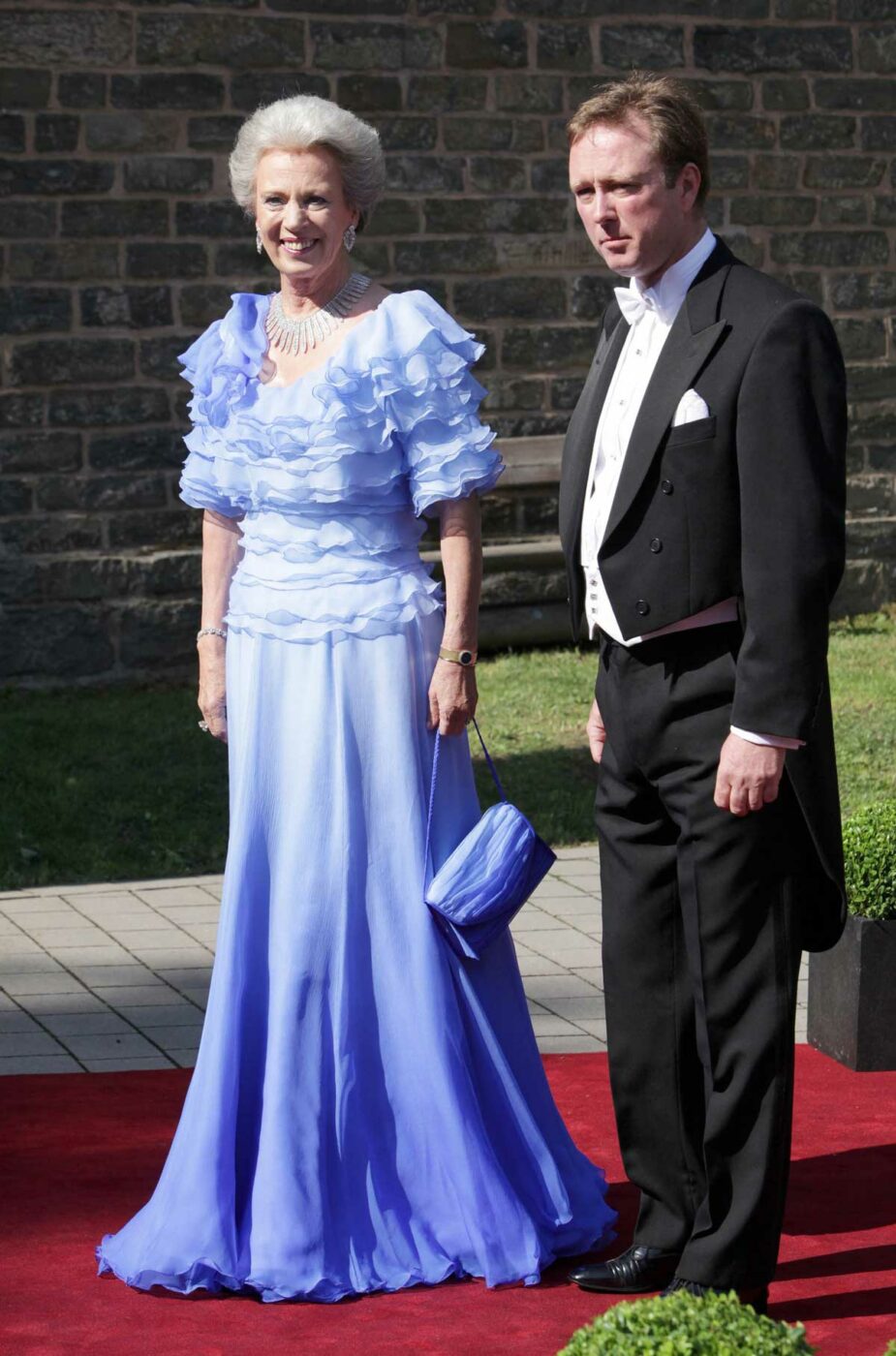 Princess Benedikte's children as well as her deceased husband received the predicate of Highness of Denmark, above Serene Highness, carried by members of the Sayn-Wittgenstein-Berleburg family.
In 2000, Prince Gustav announced his engagement to Elvire Pasté de Rochefort and the wedding was celebrated in Paris in 2001. Wedding plans were abruptly canceled and the two brides broke up. For 19 years now, Prince Gustav has found the love of an American ordinary man, Carina Axelsson, with a Mexican mother and father from Sweden. The couple never married, due to a clause in the will of the prince's grandfather.
Gustav Albrecht, 5th Prince of Sayn-Wittgenstein-Berleburg, married in 1934, in Sweden, Margareta Fouché d'Otrante, daughter of the 6th Duke of Otrante, a family of Imperial nobility. Joining the German army during World War II, Prince Gustav Albrecht disappeared somewhere in Belarus during a mission on the front. Lost forever, the family did not seek to declare him dead until the birth of Prince Gustav, his first grandson.
The missing prince left a written will in 1939, in which he recognized his unborn grandson as his heir. In addition, he required his heir to marry a woman "Aryan, noble and Protestant" if he wanted to keep the castle he owned as a dynasty heir. His son, Prince Richard, who succeeded him as head of the family with no exact date since Gustav Albrecht was never declared dead before 1969, respected these conditions, as he married Princess Benedict in Danish, white, noble and Lutheran.
Prince Gustav, a dynasty heir to Prince Richard, became the 7th Prince of Sayn-Wittgenstein-Berleburg, on the death of his father in 2017. Since that date, his cousin, Prince Ludwig Ferdinand, has tried many legal action to reclaim the castle of Berlebourg, declaring true heir in accordance with the clauses of the will. Prince Gustav has won all his legal challenges, its last verdict being handed down in 2020 by the Court of Appeal, which upheld the verdict of the Higher Regional Court of Hamm.
The court's latest decision, which gave Prince Gustav a reason, invalidated the Nazi clauses of his grandfather's will. From now on, the prince could marry his companion, who was an ordinary and educated in the Catholic faith without fear of losing his castle. Since the couple are 53 years old, they are unlikely to have children. Prince Gustav's heir, since he had no siblings, was his 84-year-old uncle, Prince Robin, and then a son later, Prince Sebastian.
The princely house owns one of the largest forestry companies in North Rhine-Westphalia and owns Berleburg Castle, located in the current municipality of Bad Berleburg. The castle is inherited by the head of the family, as dictated by the rules of dynastic succession. At least 50% of Prince Richard's personal wealth (cash or estate) (approximately 500 million euros) was equally inherited by his three children, with German inheritance rules requiring a reserve to about half the same for all the children of the deceased. . The remaining half may be passed at the will of the deceased, may be unequal and divided between children, widows or third parties. The castle was not part of Prince Richard's personal estate and could therefore be passed on to his son, in addition to his inheritance shared with his sisters.
The Sayn-Wittgenstein-Berleburg family ruled the sovereign county of the same name for nearly two hundred years. The province is located around Berlebourg. In 1792, the county was elevated to the rank of principal. In 1806, principality was absorbed (mediated) by the Grand Duchy of Hesse. In 1918, when the monarchy was abolished by the German Empire, Prince Richard, 4th Prince of Sayn-Wittgenstein-Berleburg officially lost his titles of nobility. He was the great -grandfather of Prince Gustav.