The story of a cute dog with a special smile: In an animal shelter, a young man found a strange dog that always showed his teeth. He caught her attention so much that she decided to completely change her life.
Dustin Kelley was visiting dogs at a local shelter in his town when a dog noticed him because of his unusual behavior. Unlike other dogs barking in their kennel, a Golden Retriever named Zeus sat in the corner of his kennel with his head bowed.
Dustin had no intention of adopting, but when he learned that the guilty dog ​​was to be euthanized the next day due to overpopulation, he changed his mind.
A young man meets a dog with a smile
Despite this, the shelter did not allow Dustin to take Zeus home because he was not suitable for adoption. The shelter staff bluntly explained that the dog was basically "unadoptable" because of his habit of constantly baring his teeth.
Dustin told The Dodo:
"I was told by the shelter that he had an 'aggressive demeanor', like smiling, and that he probably wouldn't make a good dog because he was untrainable and unsocial. But I was drawn to this sad animal in the corner of his kennel, told him that I will take him and if he does not belong to my house, I will give him at least a few weeks to live. »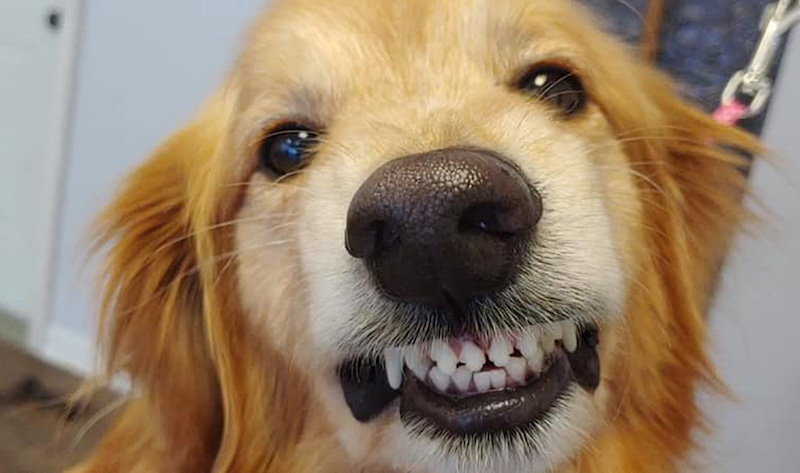 After filing the adoption papers, the boy got his first glimpse of Zeus' amazing smile, and it wasn't what he expected.
Dustin added:
"The manager of the shelter took him from his kennel and took him to the hall so we could leave. I'm not going to lie, I was really scared at first. »
For the first few months after his adoption, Zeus was still the sad little dog from the animal shelter; nothing seemed to cheer him up or cheer him up. Even when he is in his new home, he doesn't smile, wag his tail or show his true personality, he looks like a stranger.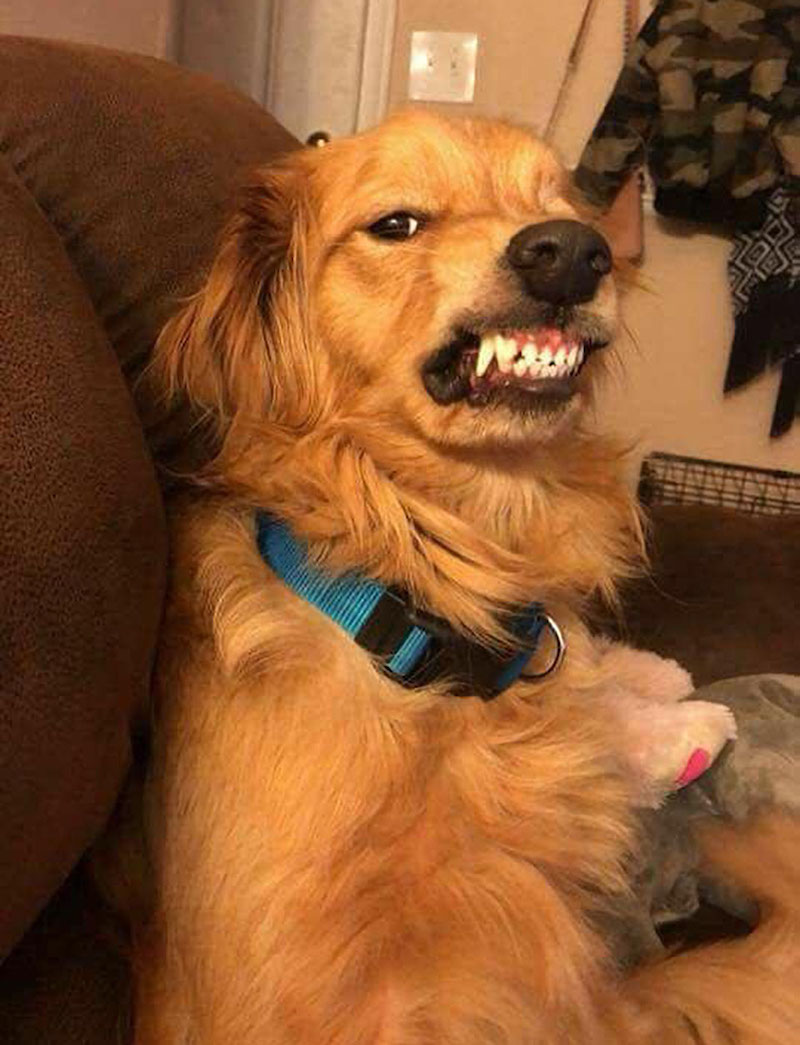 But when he began to trust his new master, his strange smile returned, but this time with a completely different meaning.
Then Dustin recounted:
"After three months he started smiling all day, every day, and that's when I knew he was showing his teeth because he was excited, not because he was angry. . »
Apparently, when Zeus realized that Dustin wouldn't give up on him, he decided to show his loving personality and started to shine. Five years later, Zeus's unique smile became his trademark and everyone knew him for it.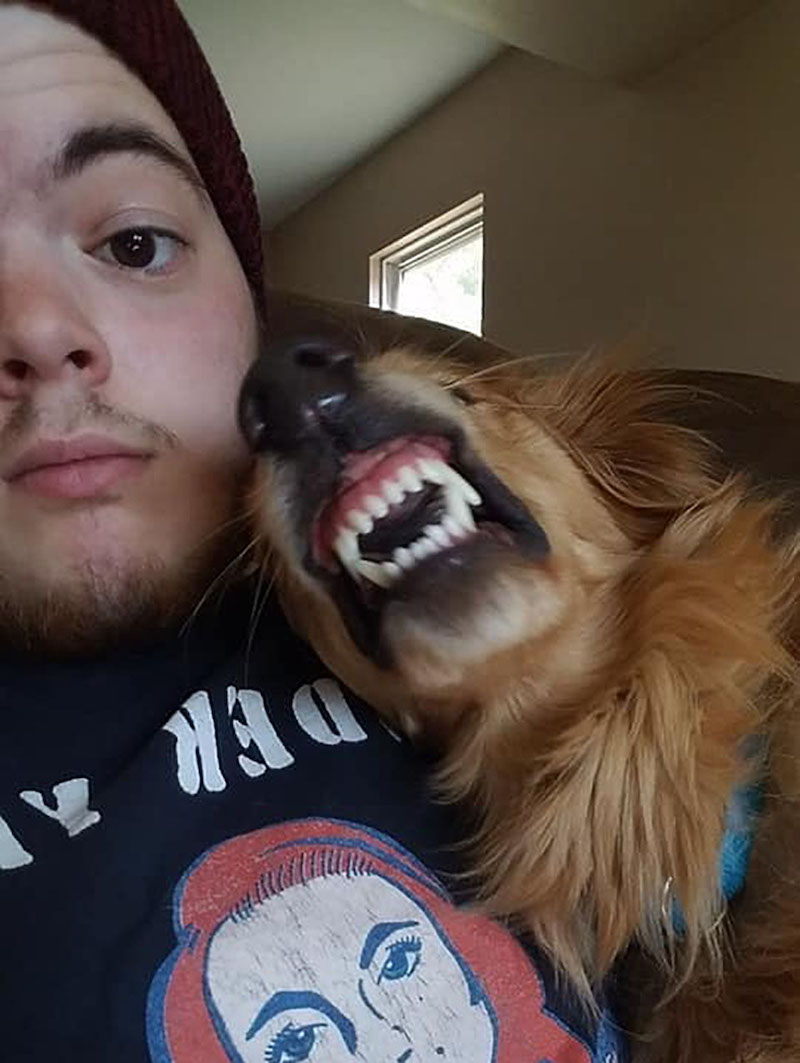 Dustin added:
"Everyone loves it! Strangers usually laugh and want to give him lots of love when they see him. »
Every time they go to the vet, groomer, pet store, Starbucks, and other places, her smile is what everyone expects the most.
This is why Dustin then determined:
"When they saw him coming, they shouted to their companions: 'The smiling golden dog has returned!' And they all ran to see him. »
The young man could not imagine that Zeus was the ideal pet, and he was very happy that he was adopted and that the dog trusted him.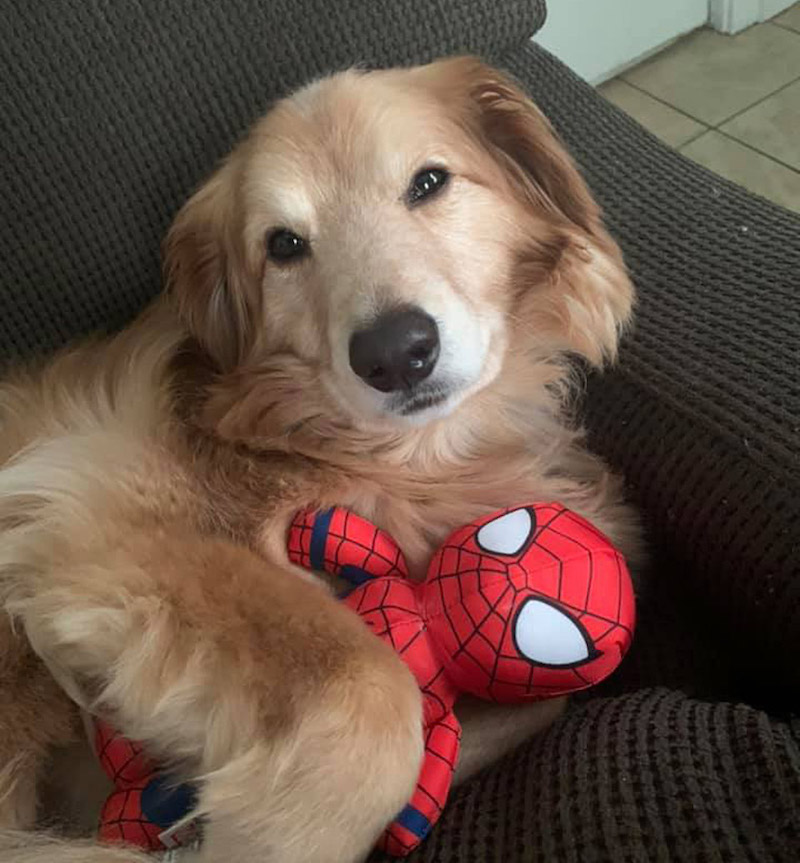 Dustin:
"He has been with me through some of the worst times of my life. And every bad day, his smile makes me smile.
The young man may have saved the life of Zeus, but he made sure that they help each other to have a full happy life.