This adorable Golden Retriever, who was blinded by a medical condition, received the best guide in the world – his best friend. Different problems life is not only a test of our abilities, it also shows us who our true friends are.
So when Jake, a Golden retriever, completely lost his sight at the age of 2, his best friend stayed by his side to support him all the time. Because of his physical limitations, Jake's life will change drastically, but luckily Addie is willing to help him in any way she can.
A blind dog and his guide best friend touch the hearts of lovers
Since then, the charming dog is not only Jake's best friend, but has become his guide and faithful companion in life. The problems Jake's health started when he was two years old, his eyes suffered from a serious condition that prevented them from producing tears.
For several months they used various medications recommended by an ophthalmologist, as well as various surgeries, but her eyes continued to deteriorate over time. Very quickly, the vet made a painful decision: his family had to choose between Jake's eye or their dog's life.
Jake's father, Kim, told Bored Panda:
"Both options seem very cruel to me, especially for a dog that has been through a lot. »
But many families with blind dogs decided to contact Jake's family, telling them about their amazing experiences. They also told them that dogs are surprisingly adaptable and can lead normal lives even when blind.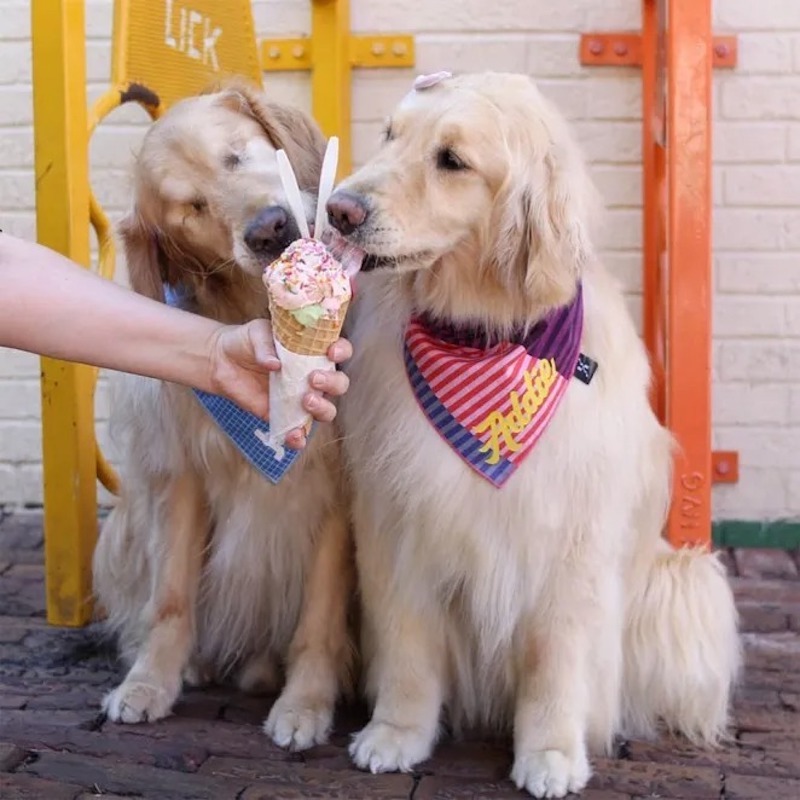 "Our vet also informed us that, for a dog, sight is actually number 3 on the list of his senses, that smell and hearing are more important to him. »
With all the information they gathered, Jake's family decided to take out his eyes and give him a second chance. After the surgery the vet commented that Jake woke up and started wagging his tail, it looked like his days of pain were over.
Although it took him a while to adjust to his new life, his sister Addie is always there to help him.
Soon, his steady progress can be seen in how he overcomes different obstacles and how easily he can walk in different places. At first, Addie used a small bell around her neck to get Jake to follow the sound, but he learned to follow it on his own.
Now all it takes is Addie to make a sound or simply follow her scent, Jake always knows how to find her. From then on, Addie became a real guide for Jake, and because of this they called her the most beautiful of all female dogs.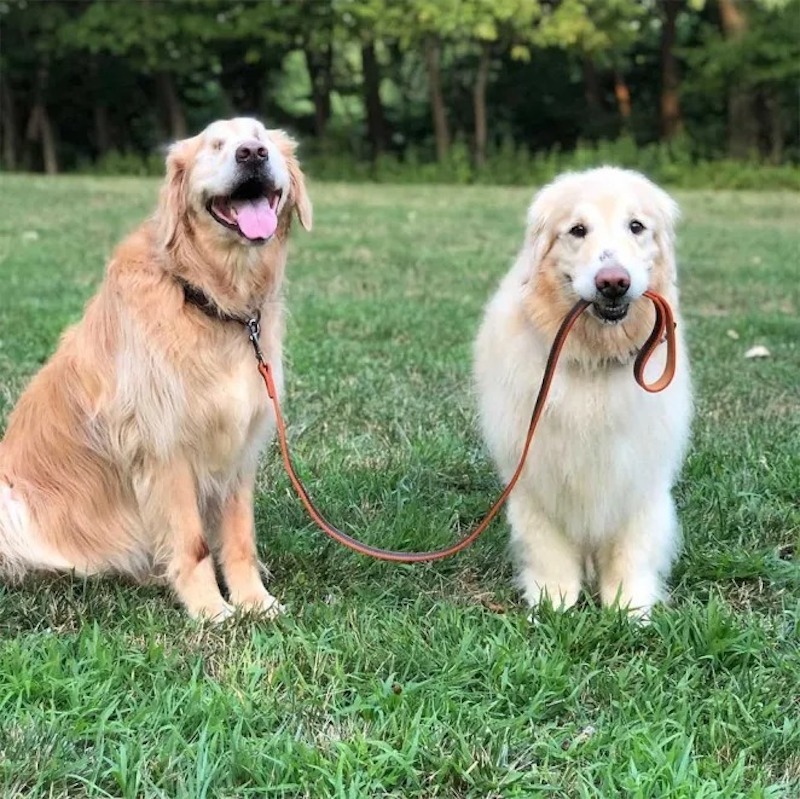 Jake still bumps into a few things, but that doesn't stop him from continuing his walk, but the best part is that his playful nature is back.
"We are happy to make this decision, and are very grateful to the people who encouraged us to do it. Jake reminds us every day that his life still has a great purpose and value, despite all its challenges. »
Jake is described as having a fairly laid-back personality, and when he's not running around or hanging out with his brother, he lives a normal dog life. Most importantly, Addie is ready to remain his life partner and, of course, his faithful guide.
This tender story touched thousands of Internet users, who rushed to express their happiness to see that Addie is still there for Jake. Addie is a true example of a friendbecause despite all the problems and obstacles, he will not leave Jake for anything in the world.