There are many ways to make her garden safe and fun for her dog. As you can see in these photos.
Dogs need to exercise daily, some even several times a day. A garden therefore turned out to be a bonus for our 4-legged friends. In order for the animal to enjoy it safely, some ideas have been proven.
Here are 10 cool ideas for arranging your garden in a way that suits your dog.
1. Eliminate the risks of poisoning and contamination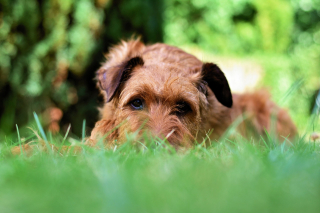 A garden can contain a variety of toxic products that can be absorbed by a dog at risk of getting sick. Pesticides, insecticides and other cocoa mulches represent a danger for the animal. Cocoa mulch with the same ingredient that makes chocolate is forbidden for dogs, its ingestion can cause tachycardia, severe digestive diseases and even the death of the dog. Compost can contain fungi and molds that can harm the animal if ingested. So it is better to make sure that the dog's access area to the garden is free of these things.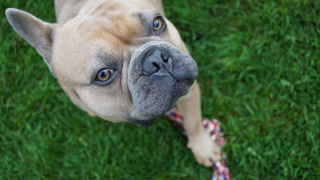 If you can't play with your dog all day, some accessories can keep him busy and keep him entertained without asking for your participation. Stakes can be hung on the ground where chew toys can be attached, which will make your dog happy.
3. Practice water activities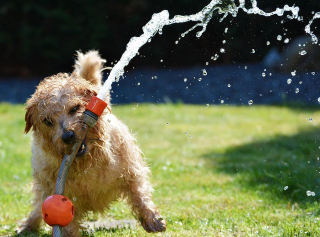 The activities are to help the dog use his senses and keep it motivated. When it comes to heat, activities with water can be a good idea. A swimming pool, a basin or simply a hose can heal the animal while refreshing it. By being careful, of course, not to waste this precious resource. If your dog is uncomfortable in the water, then it is better not to force it and find other activities for it.
4. Toys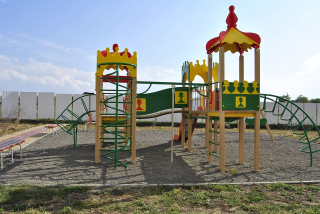 Dogs love children's toys and slides. So you can install a toy in your garden that is suitable for dogs. Or even design an agility course made of obstacles to make your dog a good athlete.
5. Sandboxes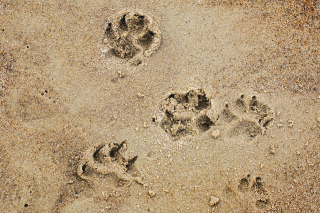 Digging is more natural in dogs. It doesn't always suit their owners if the animal digs inappropriately. So a sandbox can satisfy their desire to dig. You can start a demonstration by digging yourself with your hands or by burying a ball of sand, the animal can easily understand what is happening.
6. Dog areas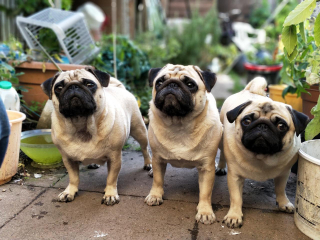 Toys and dog litter littering the yard can upset some owners. As a solution, they can choose to reserve a place for the dog and block its path to other parts of the garden. That doesn't mean he should be caged, locked up, or disappointed. It is therefore necessary to find a layout that suits the owners and the animal. You can also teach the dog to comfort himself in a specific corner of the garden and reserve the remaining space for games.
7. Choose plants that are safe for the dog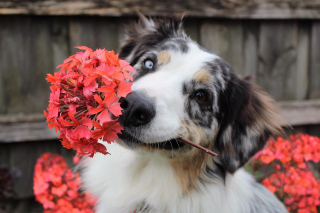 Decorating your garden can be harmful to the dog if you don't identify the poisonous plant and those that are not harmful. In addition, it is advised to cultivate his garden with harmless plants to encourage the dog to explore and smell their scents. It is part of the animal's instinct and contributes to its psychological well -being.
8. Introduce marking of areas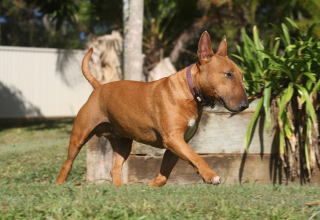 Dogs confirm their passage by marking mailboxes, statues, walls and other rocks they encounter as they walk. So we can think of arranging different elements in his garden that can mark the dog with pride.
9. Arrange a shady spot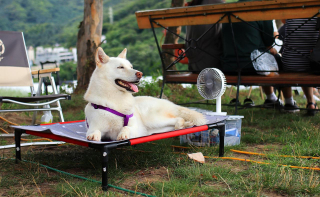 Read also: New hope for a better life for a dog found tied to a lamppost with a broken leg
With the arrival of the heat of spring and summer, it's best to have a shaded area in your garden to protect your pet from sunburn.
10. Install a window through the fence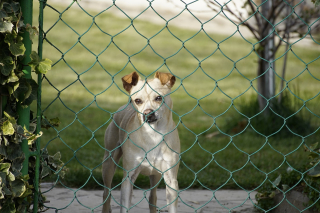 Fences that block the view are a good idea if you have a dog barking every time someone passes by on the road. For those who are curious but calm, we can give them a small window that will allow them to point the tip of their fist outside if they want.